Warsaw – the capital of Poland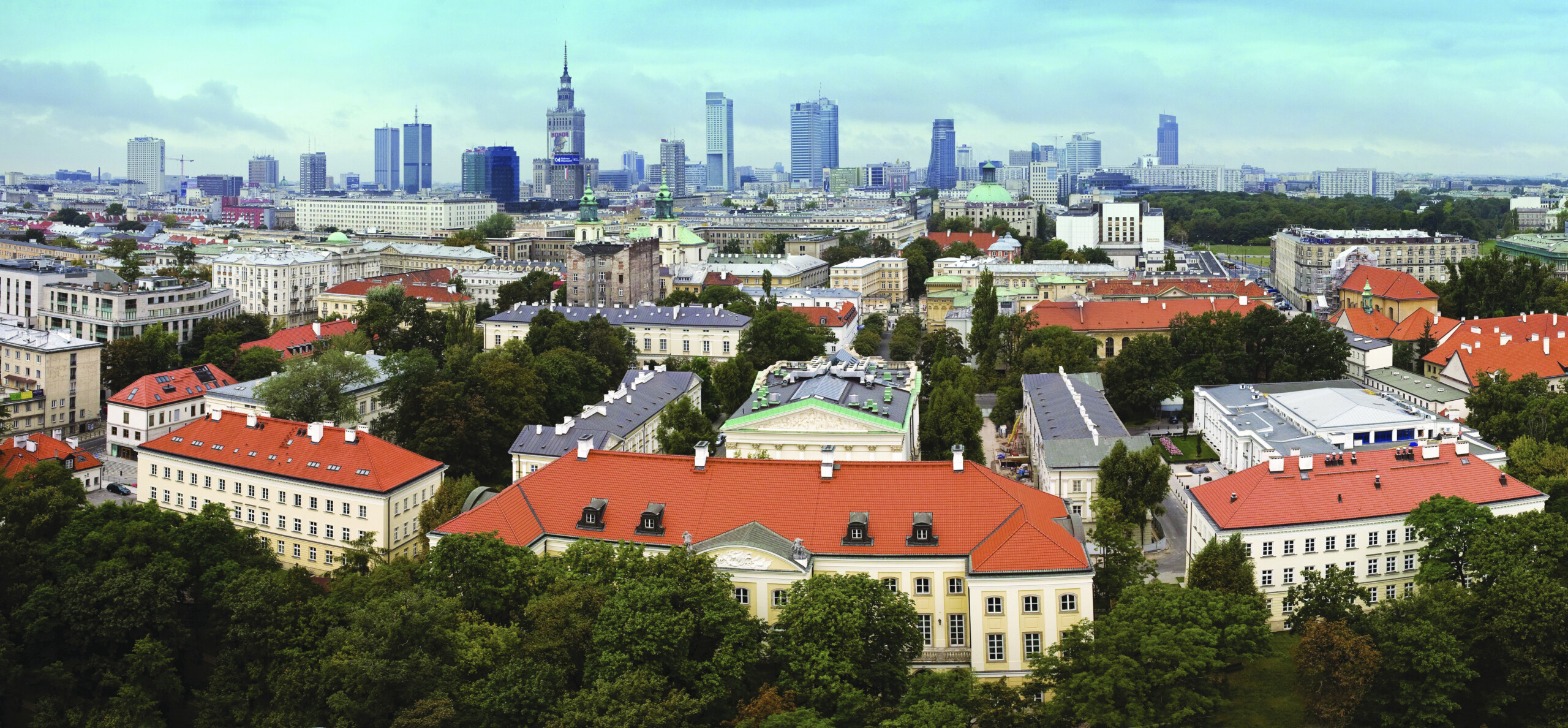 Warsaw is the capital and the largest city of Poland. It is situated on the Vistula River in east-central Poland. The city is one of the ten most populous cities in the EU with population estimated at 1,8 million residents (3.1 million residents within a greater metropolitan area). With a a fascinating history, Warsaw is a city of   many faces, where tradition meets modernity. A 30-minute walk separates the post-war reconstruction of the Warsaw Old Town and the Royal Castle (designated a UNESCO World
Heritage Site) from the Palace of Culture and Science – an epitome of socrealism style built in 1955, as a 'gift from the Soviet people' – and from a modern business financial district with numerous skyscraper buildings made of steel and glass.
Warsaw is one of Europe's most dynamic and liveable cities. It is a meeting place for politicians, economists as well as scientists,
students, and artists of all nationalities. The city is the seat of the Polish government, Frontex – the European Union European Border and Coast Guard Agency, and Warsaw Stock Exchange (the largest and most important in the region), as well as of the Polish Academy of Sciences and numerous academic institutions (including University of Warsaw, Warsaw University of Technology, and SGH Warsaw School of Economics).
Warsaw is also home to hundreds of cultural institutions and historic sites: National Opera, many theaters, internationally known
museums and galleries (i.e. the Zachęta National Gallery of Art, POLIN Museum of the History of Polish Jews, Fryderyk Chopin's Museum), historical palaces, and churches. It is a city famous of its beautiful parks and gardens (Saski Garden, Krasinski's Garden, Royal Lazienki Palace-Park Complex, Wilanów Palace-Garden Complex). Green space covers a quarter of Warsaw.
For further information, please visit:
Warsaw – Official Tourist Website of the capital of Poland (warsawtour.pl)
Warsaw (poland.travel)